Rustic Shoe Cabinet with Open Slats
Product Info
The Rosco shoe cabinet is the perfect solution for anyone looking to keep their shoe collection fresh and organised.
With its unique open slats design, this cabinet offers proper ventilation, preventing foul odours that often come with storing multiple pairs of shoes in one area.
Available in different numbers of compartments, the Rosco shoe cabinet offers versatility to accommodate any size collection.
Say goodbye to clutter and hello to a fresh and organised shoe collection with the Rosco Shoe Cabinet.
Product Specifications
Details
Materials : Laminated Board
Cabinet : Laminated Board
Dimensions
Width : 76.5cm (2 Doors)
Depth : 30cm (2 Doors)
Height : 67cm (2 Doors)
Width : 112cm (3 Doors)
Depth : 30cm (3 Doors)
Height : 67cm (3 Doors)
Line Dimension
Cabinet Dimension : W76.5cm*D30cm*H67cm (2 Doors)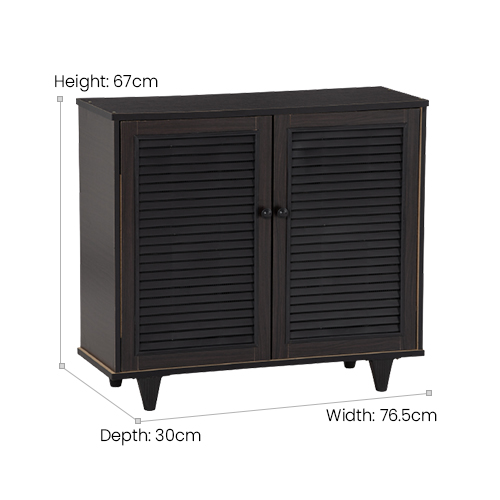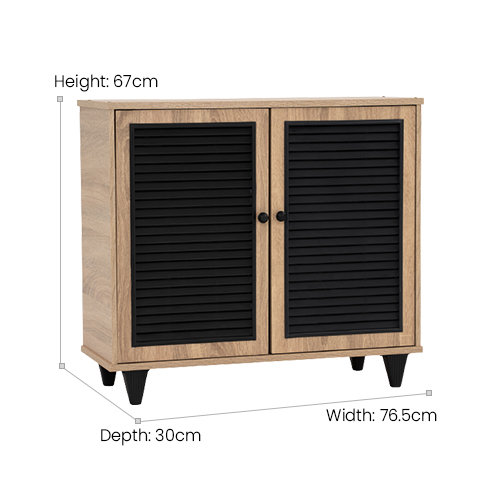 Cabinet Dimension : W112cm*D30cm*H67cm (3 Doors)