Mid-Century Fabric Sofa with Button-Tufted Back
Product Info
Step back in time and embrace mid-century modern with the Jorja upholstered fabric sofa.
Designed with a square arm and a durable combination of solid wood and plywood frame, this sofa is built to last. The 100% polyester fabric balances affordability with longevity, making it the perfect choice for any home. The button-tufted back adds a touch of elegance, while the splayed legs are reminiscent of mid-century modern design.
This stylish sofa is available in single-seater, 2-seater, and 3-seater options, ensuring you can find the perfect fit for your living space. Bring a sense of nostalgia and comfort to your home with the Jorja upholstered fabric sofa.
Product Specifications
Details
Materials : PVC + Tropical Wood + Fabric

Sofa Frame

: Tropical Wood

Sofa Cover

: Fabric
Sofa Leg : PVC
Dimensions
Width : 76cm (1 Seater)
Depth : 81cm (1 Seater)
Height : 81.5cm (1 Seater)
Width : 128cm (2 Seater)
Depth : 81cm (2 Seater)
Height : 81.5cm (2 Seater)
Width : 180cm (3 Seater)
Depth : 81cm (3 Seater)
Height : 81.5cm (3 Seater)
Line Dimension
Sofa

Dimension : W76cm*D81cm*H81.5cm (1 Seater)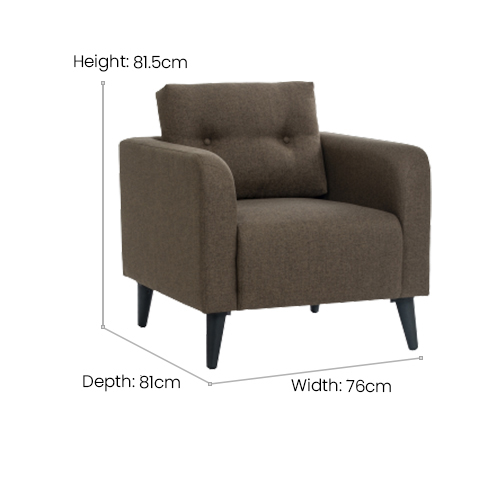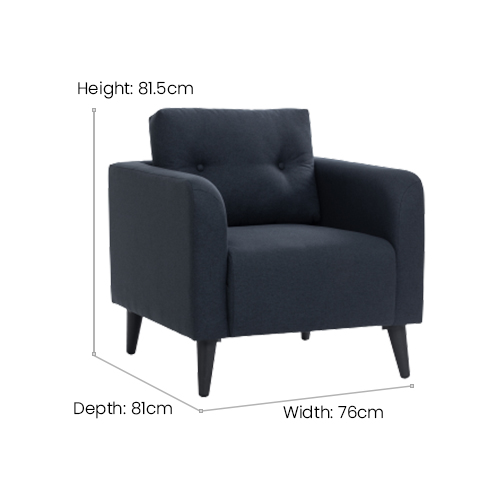 Sofa

Dimension : W128cm*D81cm*H81.5cm (2 Seater)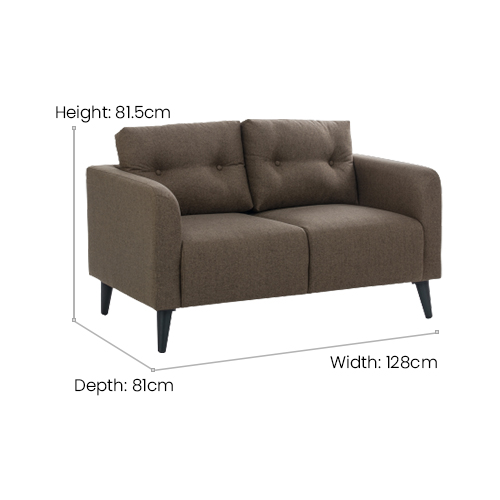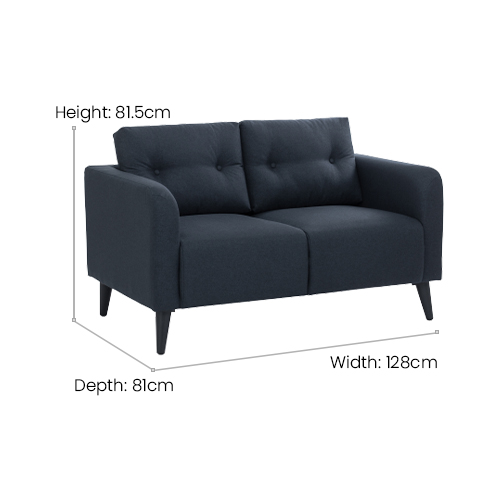 Sofa

Dimension : W180cm*D81cm*H81.5cm (3 Seater)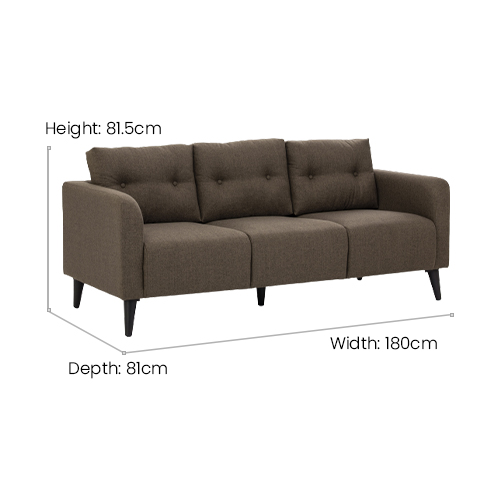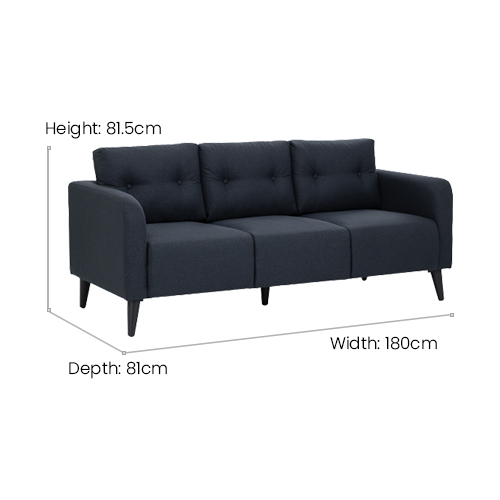 Sofa

Dimension : W207.5cm*D87cm*H78cm (3 Seater + L shape)