Comfortable Sofa Bed with Plush Upholstery
Product Info
Transform your living space with the adaptable Holt sofa bed.
Holt sofa bed is available in a spacious L-shaped 3-seater and a compact 2-seater design, allowing you to choose the perfect size for your home.
Featuring square arms, a sturdy wooden frame, and plush fabric upholstery, this versatile piece offers both comfort and style. The modern design is ideal for contemporary homes, while the foldable function provides a practical solution for accommodating overnight guests.
Experience the convenience and flexibility of the Holt sofa bed, a stylish addition to any living area.
Product Specifications
Details
Materials : Oak + Fabric

Sofa

: Fabric
Sofa Leg : Oak
Dimensions
Width : 198cm (2 Seater)
Depth : 85.5cm (2 Seater)
Height : 85cm (2 Seater)
Width : 277.5cm (3 Seater)
Depth : 85cm (3 Seater)
Height : 84.5cm (3 Seater)
Line Dimension
Sofa

Dimension : W198cm*D85.5cm*H85cm (2 Seater)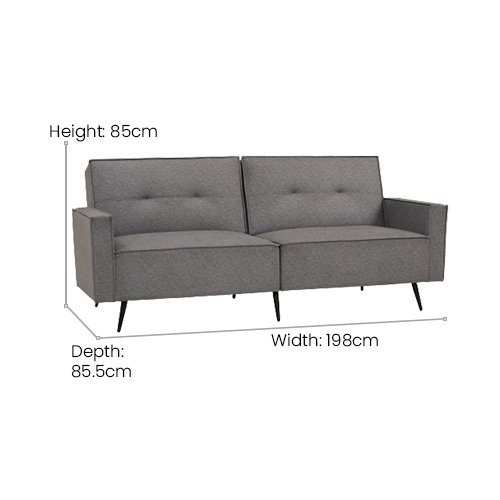 Sofa

Dimension : W277.5cm*D85cm*H84.5cm (3 Seater)