Timeless Wooden Sofa with Fabric Cushions and Armrest
Product Info
Faulkner sofa is a timeless piece that brings elegance and comfort to your living space.
The solid wood frame offers durability and support, while the fabric cushions and armrests provide a cosy and comfortable seating experience. The 100% polyester fabric is designed to withstand daily wear and tear, and the plain weave pattern adds a subtle touch of sophistication.
With options including single-seater, 2-seater, and 3-seater configurations, you can choose the perfect fit for your home. Enhance your living area with the classic appeal of the Faulkner sofa and enjoy both style and comfort for years to come.
Product Specifications
Details
Materials : Oak + Bentwood + Veneer + Fabric

Sofa Frame

: Oak + Bentwood + Veneer

Sofa Cover

: Fabric
Dimensions
Width : 73cm (1 Seater)
Depth : 78cm (1 Seater)
Height : 77cm (1 Seater)
Width : 125.5cm (2 Seater)
Depth : 78cm (2 Seater)
Height : 77cm (2 Seater)
Width : 178.5cm (3 Seater)
Depth : 78cm (3 Seater)
Height : 77cm (3 Seater)
Line Dimension
Sofa

Dimension : W73cm*D78cm*H77cm (1 Seater)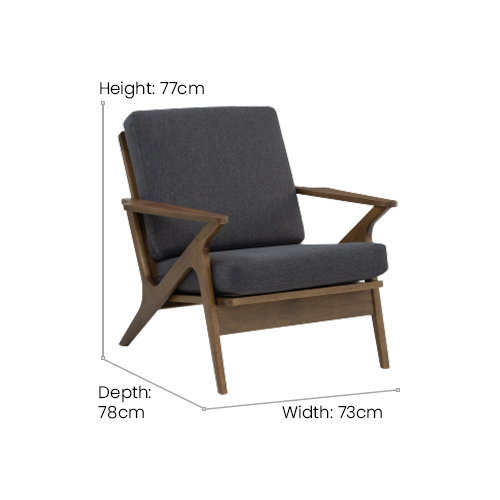 Sofa

Dimension : W125.5cm*D78cm*H77cm (2 Seater)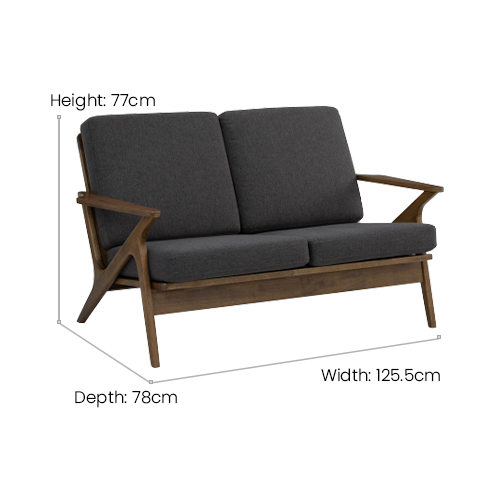 Sofa

Dimension : W178.5cm*D78cm*H77cm (3 Seater)